The pics (with the blue dress) were taken at the All-Russian dog show in Yoshkar-Ola. The dog's name  is Katya.
Once I was strolling and met an English bulldog breeder. We started to spend time together and I got to know that she had show dogs. The breeder suggested that I should have learnt to show bulldogs. Thats how she became my mentor.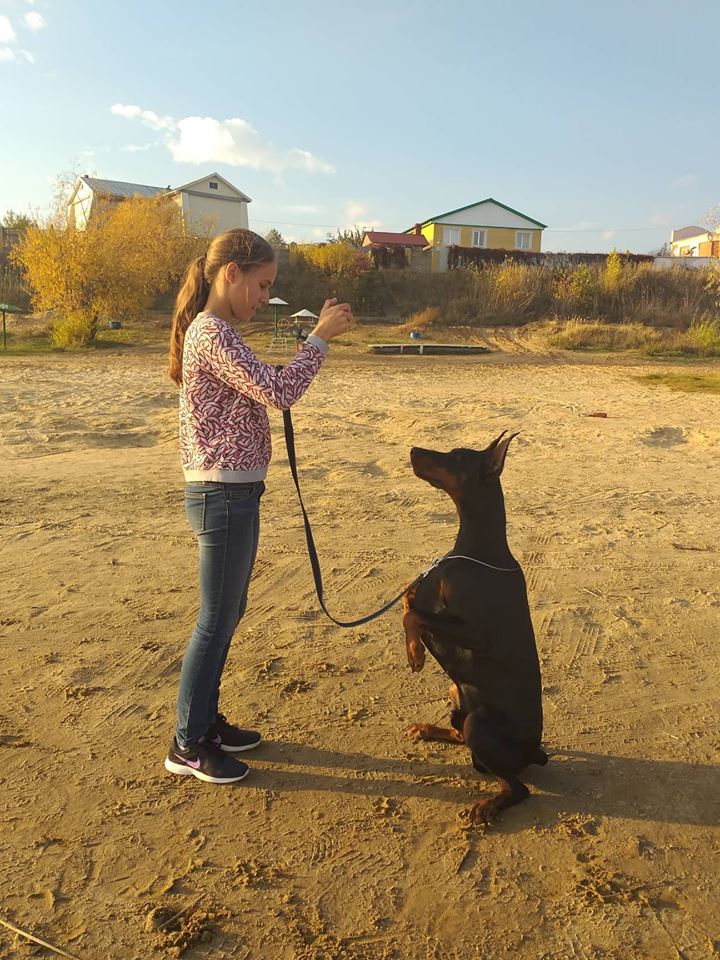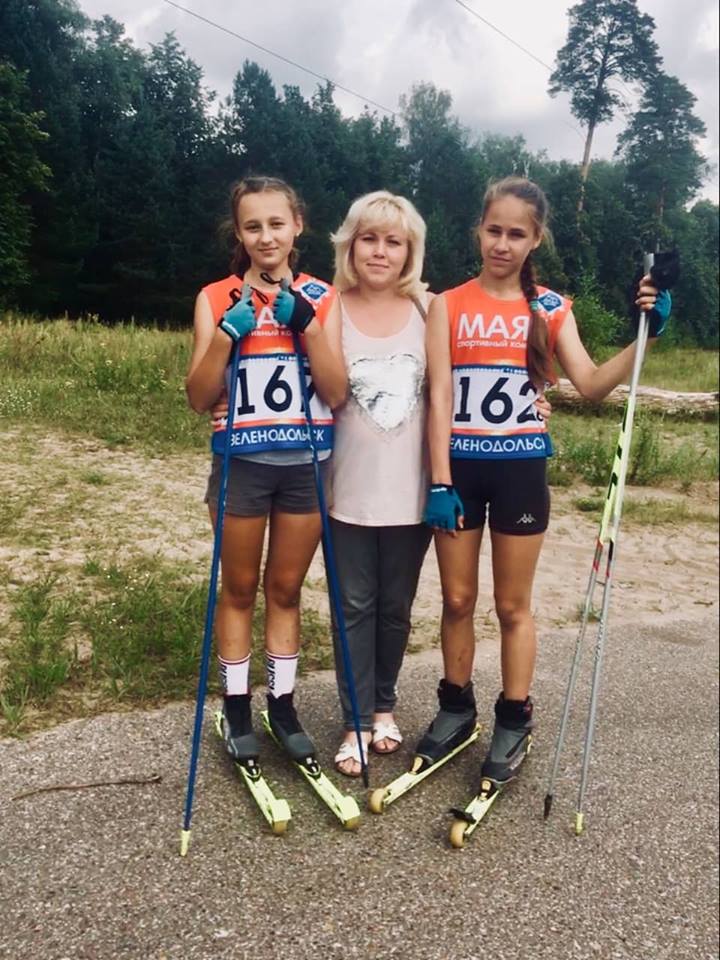 Since early childhood I loved dogs but I didn't have my own dog. I got to know something about handling and my interest in it started to grow. In a year I learnt to show dogs beautifully and gained a lot of experience. Now I have a dog, I train it and become more practiced. My goal for the future is to become an internationally known handler, have several dogs and breed them to improve the type.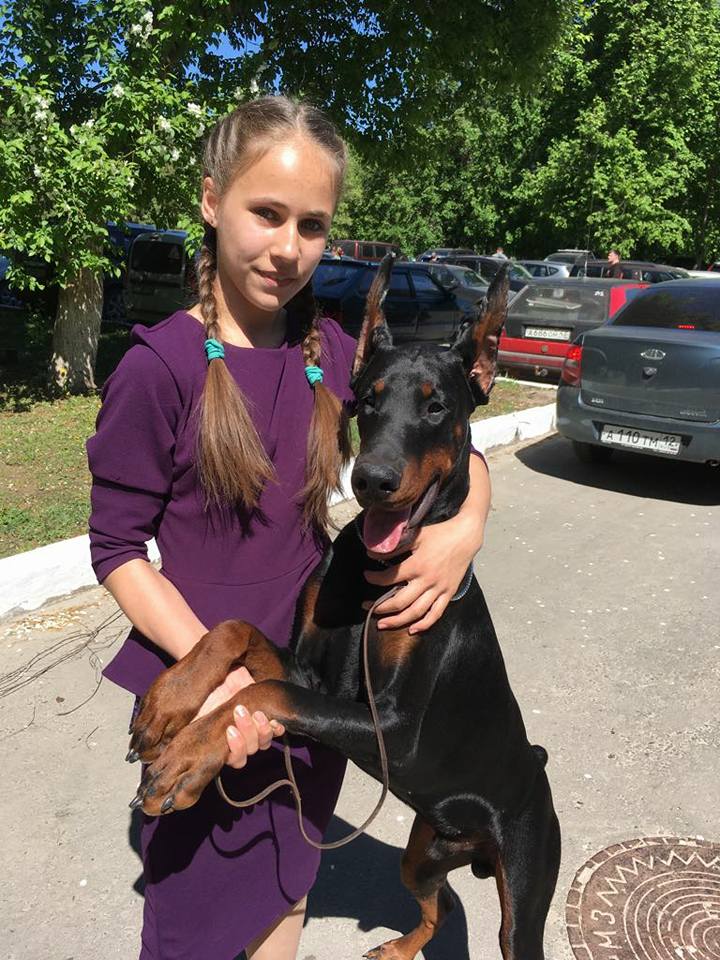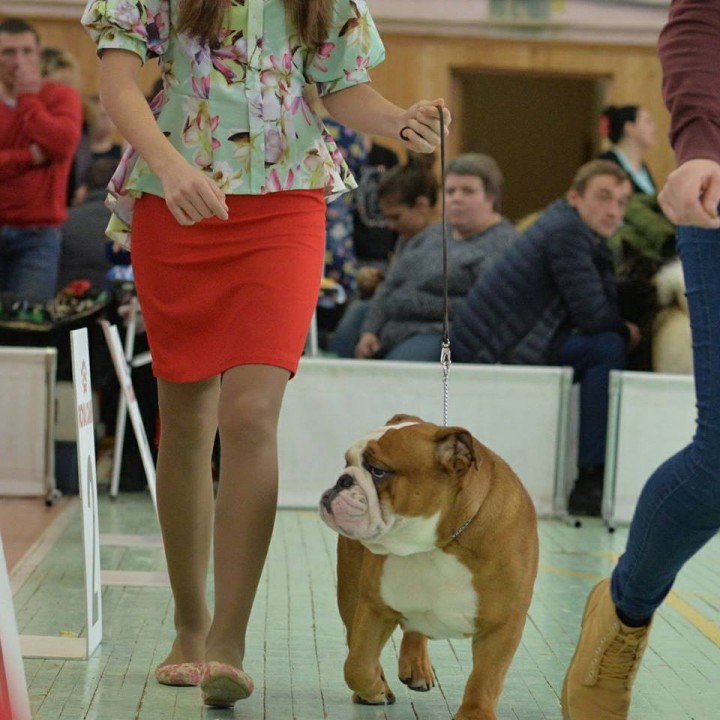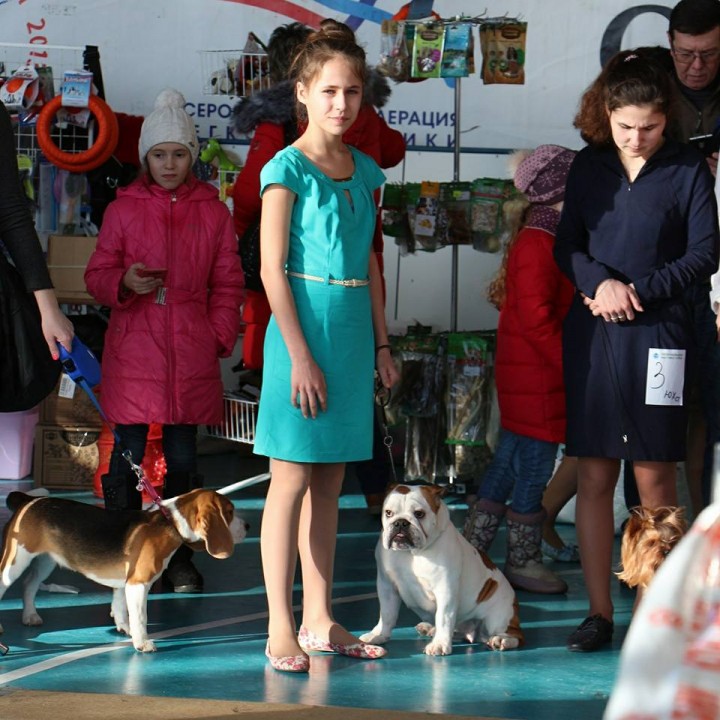 In the pic you can see me and Katya waiting for the ring. I was very nervous, my hands were shaking. That was my first appearance in the ring. I was pretty confident the dog would behave well and show herself perfectly in the stack but I wasn't sure that I myself wouldn't make any mistakes. An English bulldog is quite a difficult breed for a junior handler to work with. They are stubborn dogs and you have to win their trust. Gaining their trust wasn't easy but now the dogs are happy to see me and they do their best to make me satisfied with them.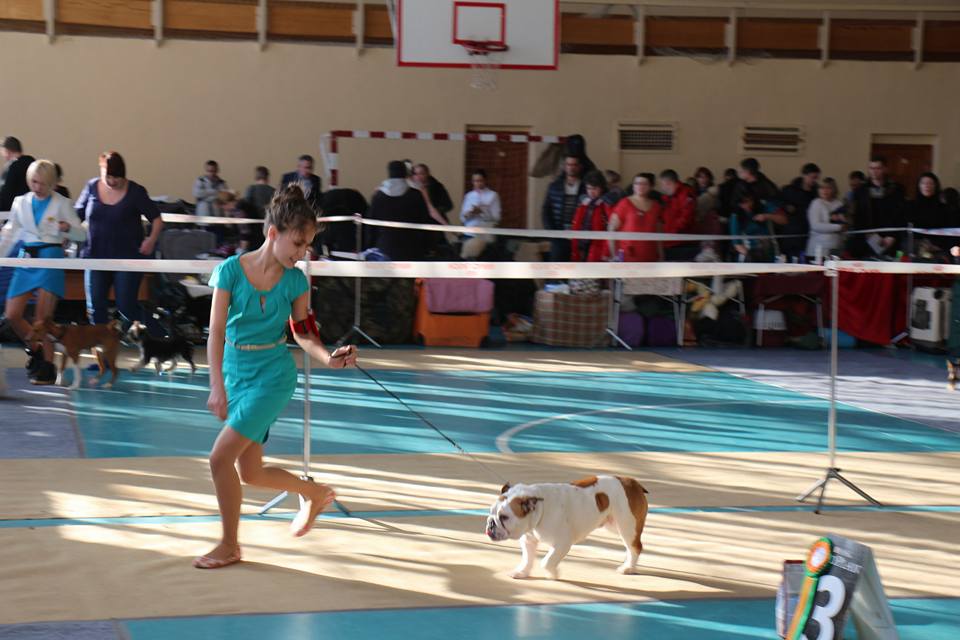 Movements were the most difficult part of our training but we worked really hard. We tried different approaches. I was recommended to walk the do
gs. I would come to my mentor and take the bulldogs to the forest. We walked and played together, it was lots of fun and very interesting. You have to feel the dog, watch it moving to find the right pace for it. We started to achieve success after the quality work in the ring. That was due to the hours of exhausting training sessions which left my back and arms hurting. Everything I am capable of now is yet far from being perfect. You have to learn a lot of subtle things of dog showing to make your handling more interesting and beautiful.