Q: Maria, your daughter is a promising Junior Handler. How have you both got involved with dogs?
A: I'm a vet and my life has been connected not only with dogs but other pets as well. At the age of 4 a dog frightened my daughter Alexandra. Suddenly a Drahthaar ran out of the table and licked her cheek. It was so unexpected that since then she's been afraid of all dogs – no matter large or small. She started to panic when she saw a dog, she screamed. Step by step I started my work to help Alexandra overcome that fear. We read books about animals, watched cartoons, cried together when dogs got into troubles. I tried to make her feel compassion on animals and not fear. When I realized that my daughter developed love for animals but was still afraid of them, I bought a British cat. Alexandra was 6 at that time. She loved the cat, learnt how to take care of him, brush him, and feed him. The fear of animals started to fade away but she was still afraid of dogs. Two and a half years ago I brought home a puppy. I was choosing the breed thoroughly – I needed the maximum of love towards people and no aggression at all. We talked things over with my husband and decided to buy a Siberian Husky. We live in a house and it's convenient to keep a dog in the kennel. It was a show dog. When Vik was a puppy we started participating in dog shows, trained him and all the time Alexandra was around. A year after she decided to try dog training herself. Her great love to her own dog, constant communication with other breeds at dog shows, admiring handlers' work and appearances – and her fear of dogs was off and away.

Q: Do you remember your daughter's first official handling? How was it and how did you support her into it?
A: Definitely yes. Alexandra started to study Junior Handling and her tutor was Margarita Doross. Three months after, on November 18, I took her to Russia-2017 – the International dog show in Moscow. We didn't win for sure – Alexandra didn't have enough experience. But she saw a big, beautiful, significant dog show. The contest was very difficult, required lots of skills, the competition was also intensive – 170 Junior handlers. The dog belonged to our trainer, Margarita Doross, she let Alexandra present it. After that contest Alexandra decided that she'd become a good Junior Handler.

Q:  Has she faced any disappointment and how have you helped her over that?
A: She got disappointed so many times. At a big contest it was difficult for her to compete with handlers at the age of 15-17 when she was just 10. She was crying after bad days. We were working on that for a long time. Alexandra Yemets, the handler who was training our dog, told my daughter a lot about psychology in handling, how to react when the dog won or lost, explained her that one should not cry. She taught her to respect other competitors especially when you win. It was a hard work to support the Junior Handler, as hard as our struggle with the fear of dogs. We devoted so many efforts to that and we're really grateful to Antoan Hlebarov for his master class.

Q: Do you think Alexandra could sometimes do something a bit better?
A: Yes, sure. The more we work together, the higher her professional level grows. Her movements are becoming confident. Alexandra got to know other handlers who constantly show dogs, they share different ways of handling with her. The goal of handling is to hide the dog's flaws and highlight its strenghs. Alexandra has been successfully showing Siberian Huskies and she aslso tried presenting dogs of the following breeds: Drahthaar, Beagle, Toy Terrier. Every breed has its own features. Alexandra has been recently studying to be a Junior Cynologist and her teacher is a respected judge Yuliya Pokrovskaya. Alexandra attends Larisa Kizina's master classes. A lot of experienced handlers and famous judges give Alexandra useful pieces of advice. Alexandra is a good junior handler but still there's a hard work ahead.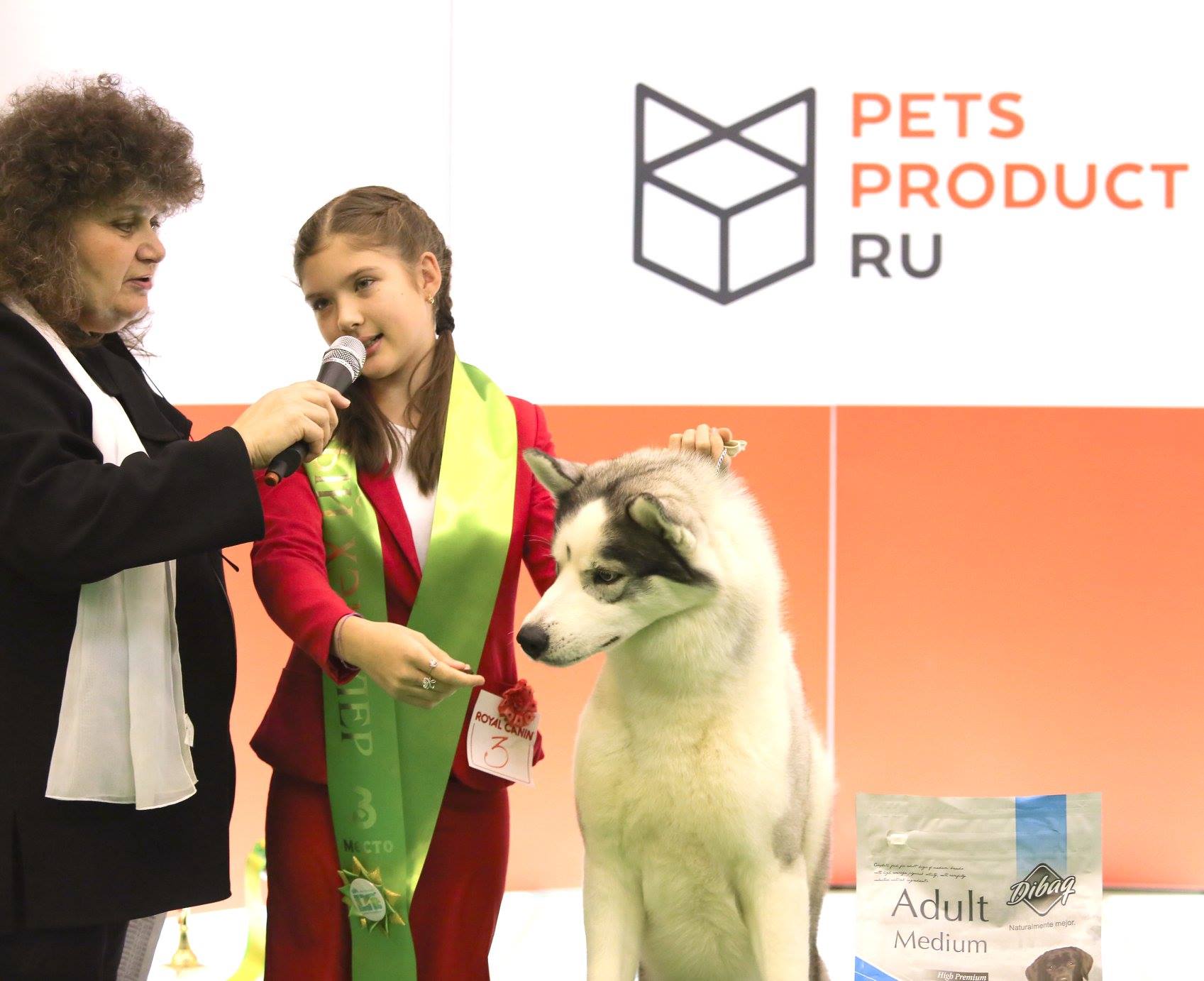 Q: How do you see Alexandra at shows in 5 years?
A: Future… As the saying goes, don't cross a bridge till you come to it. But still… I believe Alexandra will do it all, she'll be a successful handler. It's not easy to become a good handler in big demand. One has to try hard, have great patience, and learn how to understand dogs. Now she's training a lot, studies cynology and wins prizes in Junior Handlers contests quite often. Decent, real handlers rise from dog people families where communication with dogs brings joy to a child. I hope Alexandra will remain sympathetic to people's mood, careful about the owners' requests, kind and helpful to younger junior handlers' problems and struggles. I think you must live your life not parallel with your kid but together with him or her. Every parent wants a happy future for the child.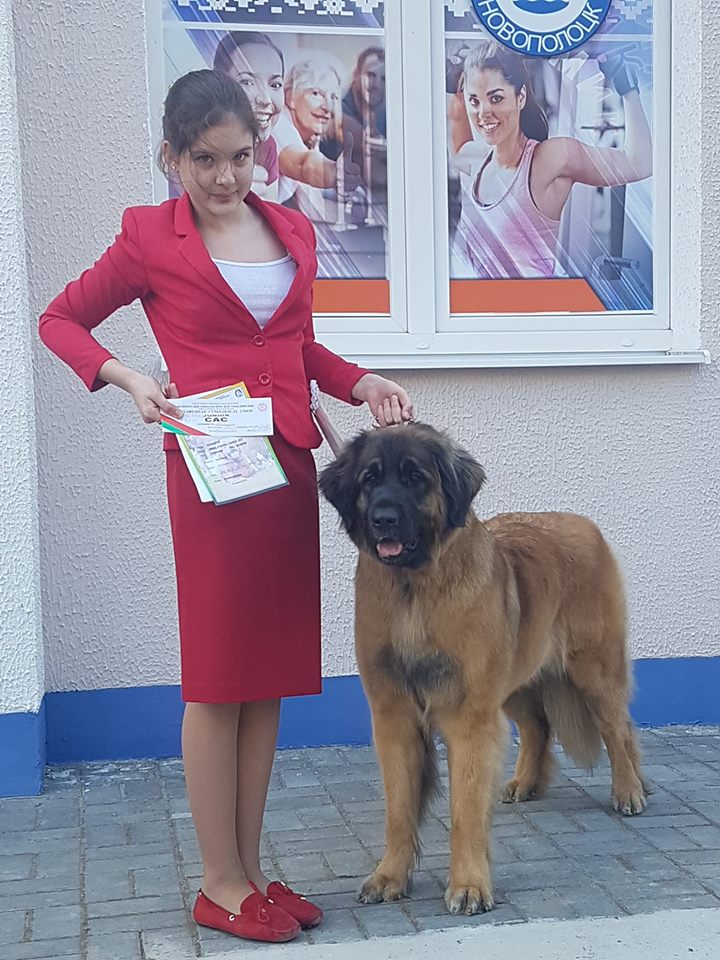 Q: Alexandra, how do you feel the support of your mom?
A: My mother has always supported me. Whatever the expert's assessment was. But she never "started to splurge" and said everything as it was, later at home we examined all my mistakes. And the next time I did not repeat them.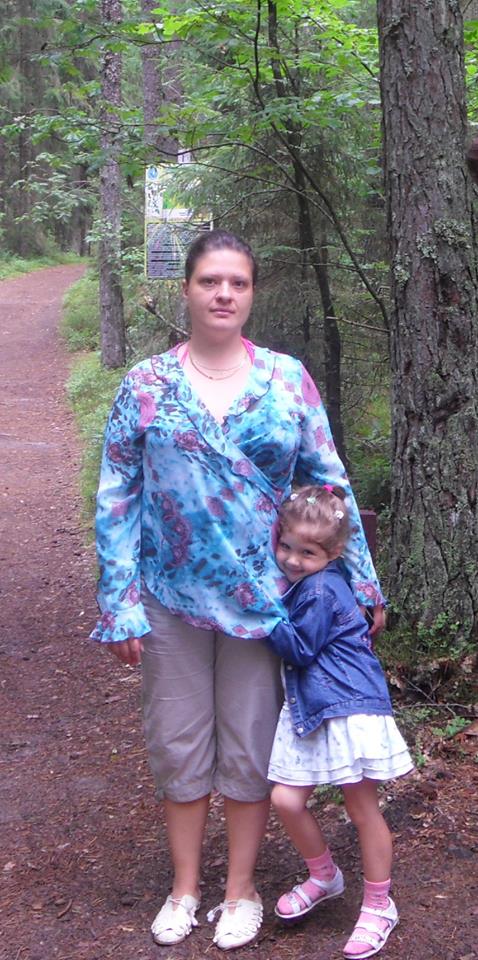 Q: Do you think your mom could sometimes do something a bit better?
A: I think, no. She does everything so that her child becomes a successful handler.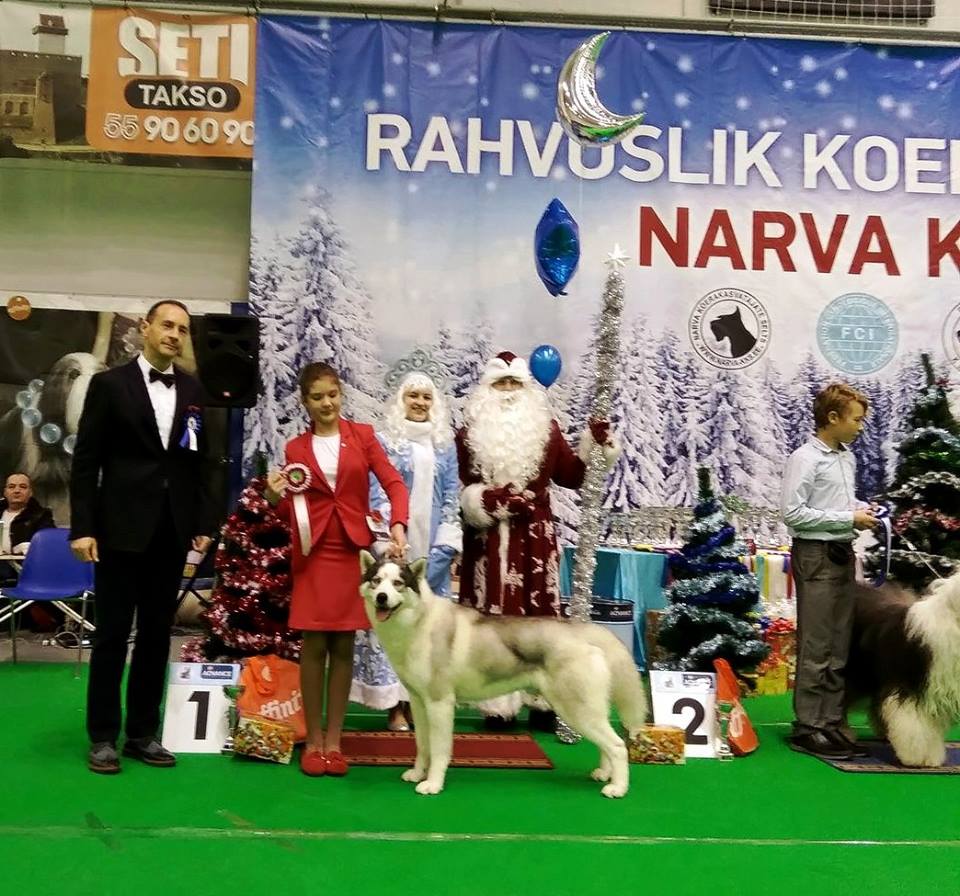 Q: Alexandra, where do you see yourself with this hobby in the future?
A: I want to develop more in this business; I want to learn new breeds and new subtleties in handling.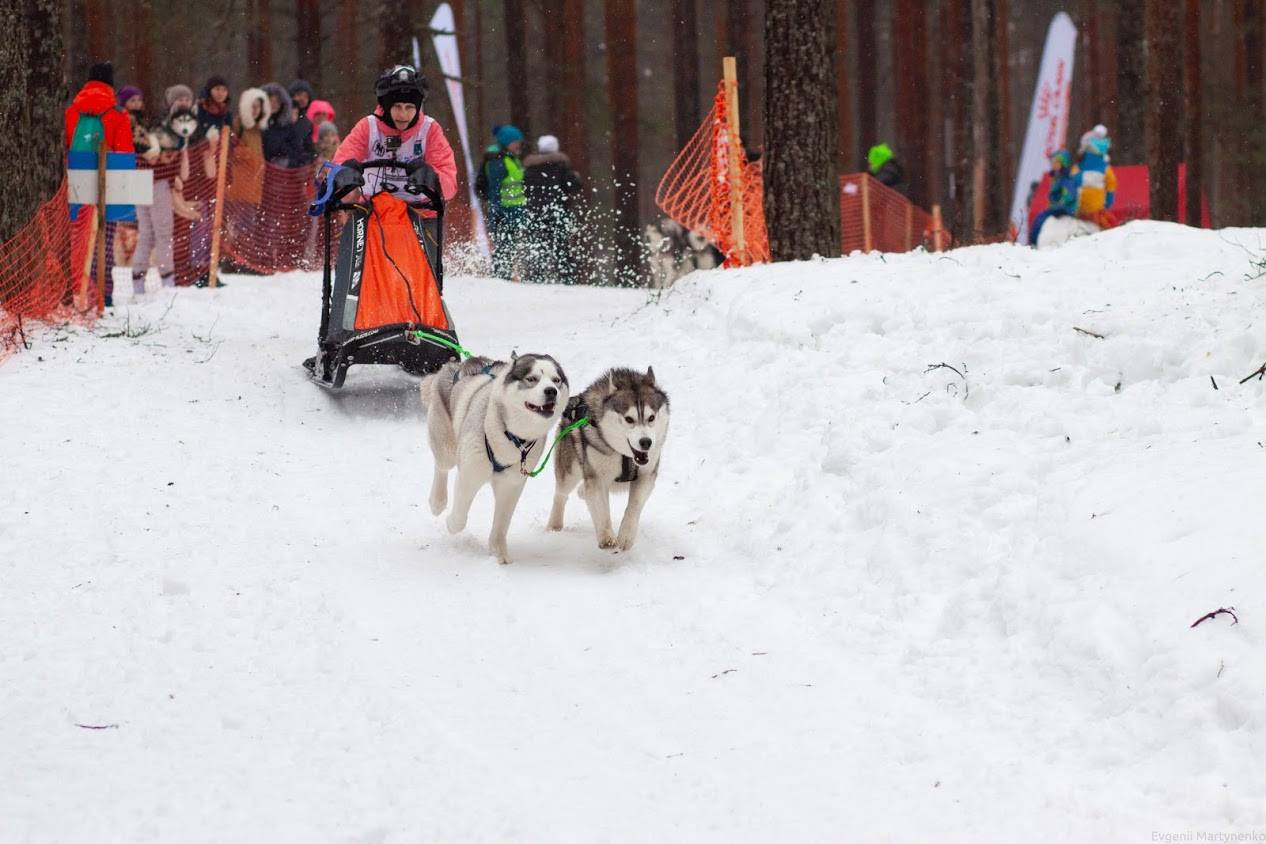 Q: What else do you want to share?
A: I would like to say a little about handling in St. Petersburg. Probably, I'm not the only one who wants a junior handling in my city to develop more. I wish there were more master classes from foreign experts.