I am Lori Frost and the puppy in the photo is Doc, Glasshouse Marked Deck, 16 weeks old. He was at a regional specialty in the 4 to 6 months puppy class and went BOS. Big day for a little guy. He is now an American CH and was exported to Wales.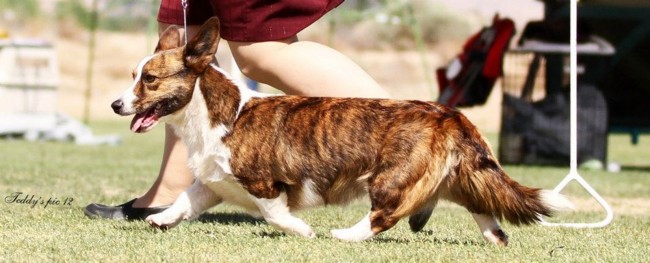 I received my first dog for my second birthday. She was an ASCOB Cocker Spaniel. I started 4H with Golden Retrievers and was doing conformation, obedience and some field work. I had a horse and I could be seen anywhere in Anchorage, Alaska on my horse with a Golden by my side. In 1982, I got involved in Australian Cattle Dogs and have imported several from Australia over the years. I still have one here at the house. I've always had animals in my life; dogs, cats, horses. My life has been spent studying horse and dog structure and movement, pedigrees and working ability.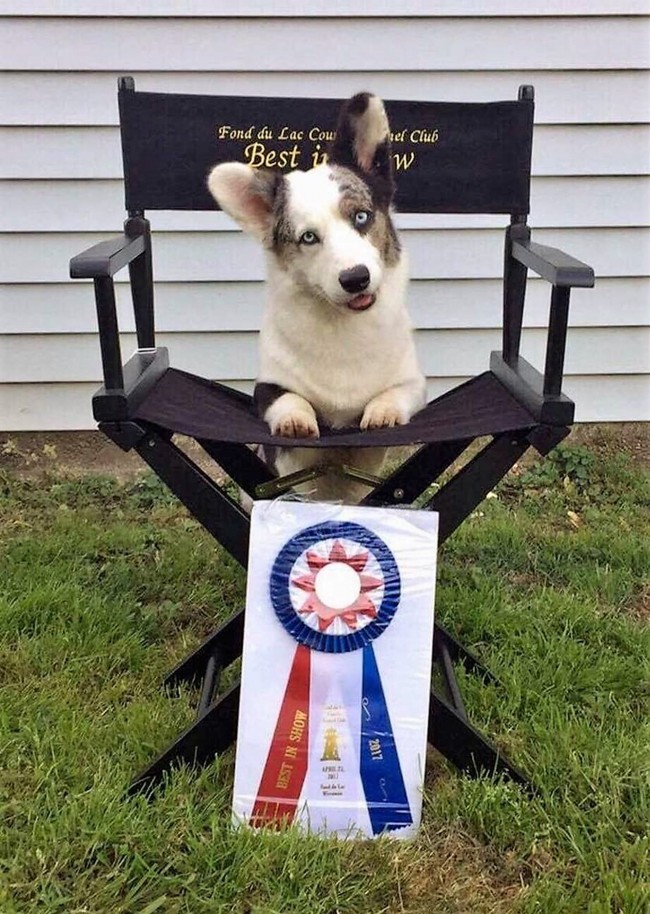 Moving into a city with children, I wanted a smaller dog with the same "do-it-all" herding dog capabilities. In 1999, we went and got our first Cardigan Welsh Corgi, Scooter. He was fabulous with the kids; would play tag and hide and go seek, went camping and motocrossing (he even rode the Quad). I added more over the years and bred my first litter in 2007.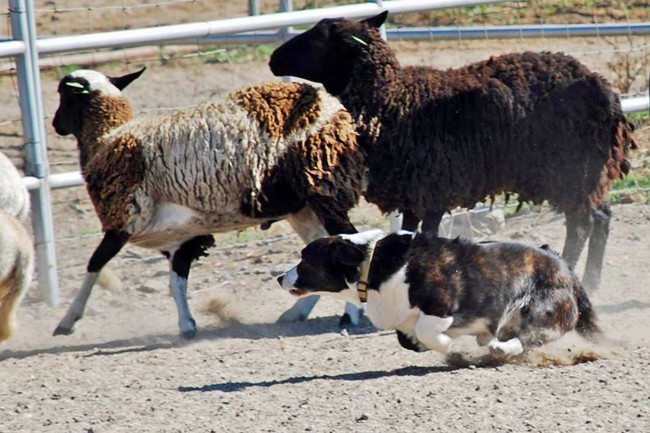 Cardigans are the clowns of the dog world. They want to please their people and keep them happy. Don't ever laugh at something bad they did or you will set that habit. A dog with huge working ability who can do anything you ask of them. They were an all around farm dog; eradicated vermin, protected the house, played with the kids, drove stock to market. Cardis are like German Shepherd Dogs with sawed off legs, a lot of the same characteristics. People are just discovering Cardigans, although the more common Pembroke Welsh Corgi is well known. One adage in the difference between Pembrokes and Cardigans is that Pembrokes are the Party-goers and Cardigans are the Butler.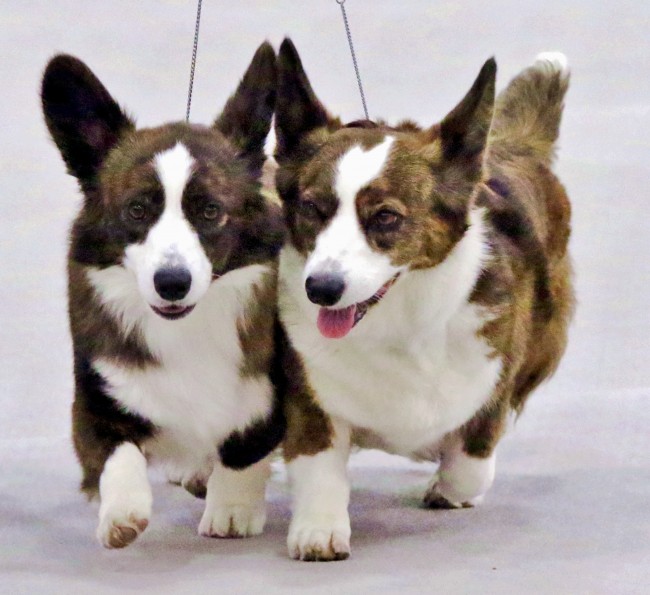 As far as breeding and preserving the standard I have tried to produce litters who look like the standard calls for, can win in the ring, with sound body and mind to do the job they are bred for. Many of my Cardigans have not only their Championships, but they have herding, nose work, agility, obedience, lure coursing, and barn hunt titles. There are several who are working as service animals, some as emotional support dogs and at least one as a hearing service dog. I studied art in school, along with drafting and architecture classes; I want the parts to be where they belong and to flow with a graceful blending.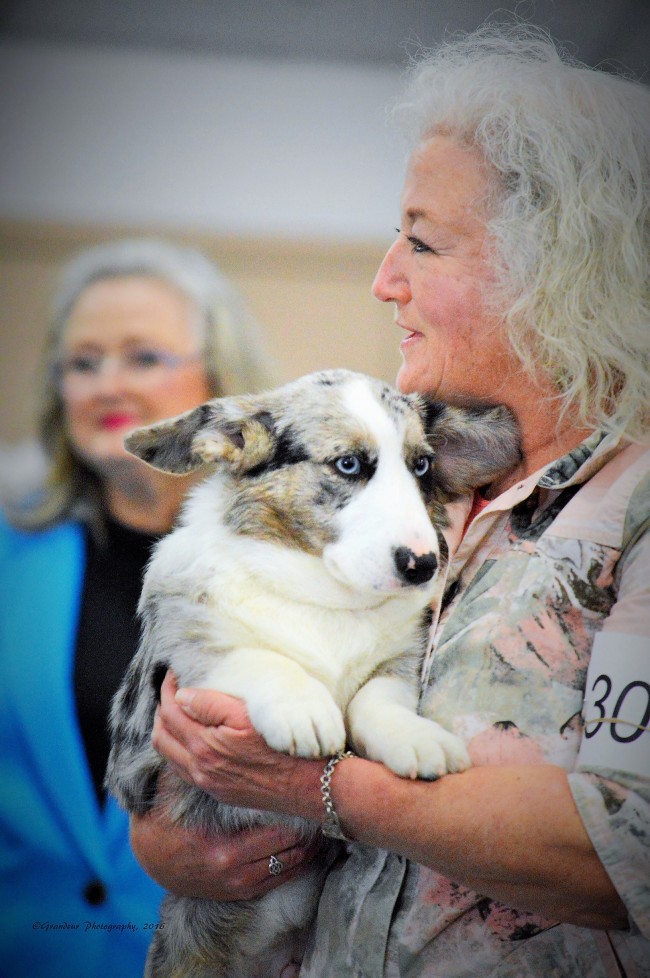 I wish the world was a simpler place; the animal rights agenda keeps making it harder and harder for preservation breeders to keep a breed going. Each of our breeds had a reason for being; those inherent qualities in the breed standard. May we never see the end of being able to keep the dogs we love.
Photo by Jessica Viera, Grandiose Photography
Dog is 16 week old Cardigan Welsh Corgi Doc, Glasshouse Marked Deck. He won Best Opposite Sex Baby Puppy at the Southern California Cardigan Welsh Corgi Regional Specialty. He finished his Championship and has moved to Wales. (THIS IS THE ONLY NAME WE SHOULD MENTION. IT'S ABOUT A DOG SHE IS HOLDING IN HER LAP)